Amazon Affiliate Program: How to Become an Amazon Affiliate to B
Created on 10 January, 2023 | 210 views | 7 minutes read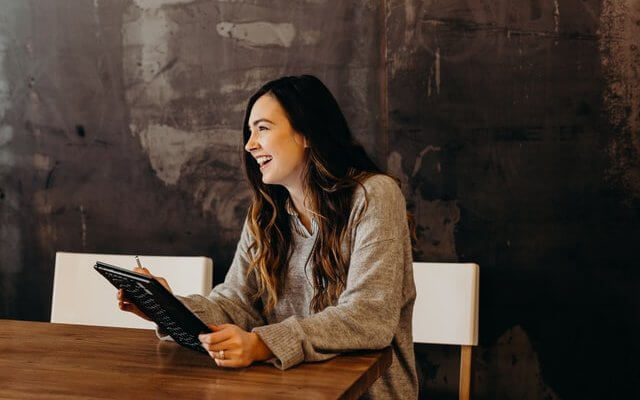 In this article, you will find step-by-step instruction on how to become an Amazon Affiliate and some tips for success. Affiliat
If you want to boost your income and become an Amazon Affiliate, this article is for you. Here you will find step-by-step instruction on how to become an Amazon Affiliate and some tips for success. Affiliate marketing is a wonderful way to build passive income and to monetize your social followers. The more people delve into the benefits of affiliate marketing on the internet, the more aware they are of its potential.
1. What is Amazon Associates Program?
Amazon.com is a huge e-commerce site that sells a variety of products, from books to electronics to clothing and all in between. The revenue they generate from the sales of these products exceeds $60 billion a year! Also, they have built their business on the principle of sharing; giving more to their customers than what they get in return. You see, Amazon will pay you, or give you a commission on anything that you sell to its customers; that's what the Amazon affiliate program is all about.
2. Why Become an Amazon Associate?
Amazon has made it possible for anyone to become an affiliate of theirs by providing a simple sign up process that requires you to choose the niche that your site is about. When you become an associate, you are allowed to include links to any product on the Amazon.com website, and when any of your visitors click on that link and buy that product, you will get a commission!
Amazon.com grants affiliates 10% to 15% in royalties for all such sales, which can add up to a lot of money if you have a large audience. For example; let's say you write a blog about anything and everything under the sun; once you make your blog an Amazon associate, every time your audience buys any product from Amazon.com, you will earn a small commission from that sale – and the better your website traffic and ranking is, the more sales you can make.
3. How to Become an Amazon Associate?
1. Create a Web Site, a Blog or a Landing Page
In order to promote Amazon products, you need to create a distribution platform where users will find your affiliate links. The best way to do that is by creating a web site or a landing page.
You can also promote Amazon products via video reviews on YouTube, Facebook, TikTok, Instagram and other social platforms. After posting the video review, you can link your social media post or the profile to your web site or the landing page.
To create a landing page, you can either learn how to create a WordPress blog, which requires you to buy a domain, buy a hosting plan, install WordPress and configure all necessary plugins to track stats and optimize it for SEO.
However, if you want to get up and running in 5 minutes with no previous knowledge, pay a flat monthly fee and do it with EZBiolink. Here are full instructions on how to create an Amazon Affiliate landing page.
2. Navigate to the Amazon Affiliate page and click "Sign Up"
Go to the Amazon Associates official page and click the "Sign up" button
3. Enter Your Personal Information
Enter Required Amazon Associate Information to Get Started


4. Enter Your Web SIte Address
Enter your web site URL. This could be your YouTube, Instagram, web site or a landing page. If you already have a blog, enter your blog URL, if you don't quickly create an EZBiolink landing page like this one and provide the web address to your EZBiolink landing page. It will work just fine.


5. Create a Store ID
This store ID could be the same as your brand name or your social media account name. Keep your branding consistent so your visitors can recognize you and have confidence to click on your store link. Also, provide categories within which you'll be promoting products.


6. Explain How You'll Be Driving Traffic to Your Landing Page
Explain the various ways you'll be driving traffic to your Amazon affiliate landing page. This could be social media, SEO (Search Engine Optimization), paid traffic to an article, email list,, guest posts etc.
Explain how you'll be driving traffic to your Amazon Affiliate landing page/web site


7. Select How You'd Like to Get Paid
Choose your preferred payment method. There isn't much to say here. It is pretty straight forward.
Select how you'd like to get paid for your Amazon associate sales


8. Generate Affiliate Links
Search for the products you'd like to promote on Amazon and create your affiliate links. These links will track clicks and sales, when your customers click on the product links on your landing page.
Generate Amazon affiliate links in your amazon Associates dashboard
4. What Products Can You Promote?
Amazon Associates Program allows you to sell any product that is listed on its site, including books, electronics and even clothing – but there are some restrictions. The program does not allow you to sell certain products that have a shipping weight of less than two pounds or have a shipping cost of more than $25.
5. How Does the Amazon Affiliate Program Work?
Once you have signed up for the Amazon Associates Program, you will be given a unique tracking link – which is a specific URL for a specific product. This link will be similar to the following: amazon.com/dp/B00XYZ12CS – and it is what you will use to promote products.
By writing a review or sharing your thoughts on a product with your audience, you can create a link that points to the product page. When someone clicks on this link, they are redirected to the product page, while the tracking ID is stored in Amazon's database. Because of this, whenever someone buys that product and pays for it with a credit card and the shipping and billing information, Amazon will give you a commission for your successful sales.
6. How Do You Get Paid?
Amazon makes it easy to get paid – you don't have to wait for it! In the case of all purchases from Amazon.com, as soon as they are made, you will receive a payment within 21 days from the date you were registered with the program. All you have to do is check out the payments page to see how much you have earned.
7. How Do You Choose Products?
The products that you choose will determine how many sales commissions you make. Therefore, it is wise to choose items that will sell well in your niche. When choosing products, look for the following features:
When choosing products on Amazon.com, consider these criteria:
High profit margin – this is the difference between the cost of manufacturing an item and its selling price; this is usually 20%.
Low shipping cost – this is critical in low-cost areas, like most of the Indian e-commerce sites. Shipping cost is usually less than $5 for an item.
Low sales competition – you can expect high sales for all products with these features.
8. What are the Advantages of Amazon Associates Program?
There are many advantages of becoming an Amazon associate, even if you don't own a product to sell on Amazon's website. For example, you can earn a very low commission of less than 8% if the product is priced above $100. Also, this program is easy to manage and there are no really technical requirements.
One benefit is being part of an advertiser-supported affiliate program means that Amazon offers a large selection of products from which you can choose to promote. You can find products from almost any category depending on your niche.
With Amazon Associates Program, you get a one-time start-up fee and no recurring monthly fees. You can now have a professional website that promotes products from Amazon, even if you don't have the resources to start one. Most of the paperwork is done for you, and it is free to join.
You will earn a low commission between 10% and 15% – which means a big profit if you sell a lot. If your visitors make a purchase within 24 hours of clicking on your affiliate link – you earn 15%, instead of 10%. The Amazon Associates Program has a great reputation, it is one of the most reliable affiliate programs on the Internet.
Amazon offers some unique features, like Free shipping for orders over $25, Free 2-day shipping for all orders over $35 and Free 1-day delivery for all orders over 50 dollars or more.
Amazon also has special promotions for this program where you can earn extra money by referring new customers to Amazon products. This can be achieved by publishing reviews on other websites, writing reviews of products on Amazon, writing reviews for books or software, or recommending products to people.
9. What are the Disadvantages of Amazon Associates Program?
Many people feel that the commission percentage is too low; most people don't want to work with only 8% in commissions, especially after spending money on promoting their product. However, many people do find that they can make good money with this program; it is all about the brands you promote and how popular they are.
As with any other affiliate program, you are dependent on your customers to sell your product. If there are too many sellers that are offering similar items, you will have a hard time. This is why it is important to search for products in different categories for your niche.
The cost of shipping your product will depend on the category of the product. Most of the products are shipped with standard shipping options, but some may reach you with extra charges.
Updated on 6 June, 2023