5 Things Highly Successful Influencers do to Earn a Living and t
Created on 10 January, 2023 | 388 views | 4 minutes read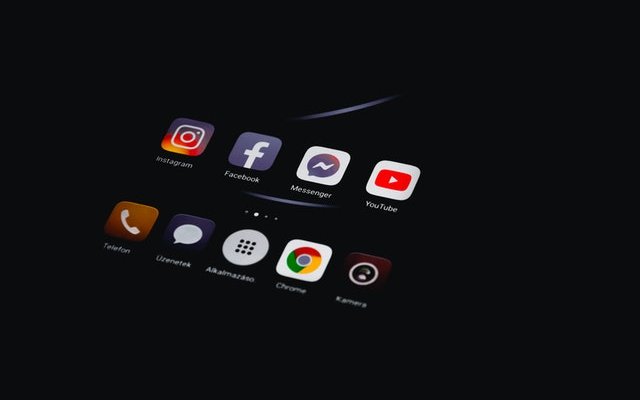 We took a look at 1,250 successful influencer accounts over a course of 6 months, and learned what do they do right. In this art
Do you have a social presence and have never been able to make any sizable income? We took a look at 1,250 successful influencer accounts over a course of 6 months, and learned what do they do right. In this article, I will share 5 of the most important conclusions I have made from our case-study.
Instagram and TikTok provide their users with an ability to add a single link in their profile. It is called the bio link. Compared to other platforms such as Facebook, YouTube, Twitter etc. you only get one link. Maximizing the most out of that link is the main topic of our today's discussion.
Conclusion #1: You Need a Landing Page
Having a single link is actually a great thing. It serves to focus the entire attention of your user onto one place. Now, we just need to have better control over what the users will see.
Social media expert Gary Vee, uses a single landing page on Twitter, Instagram and TikTok to funnel and introduce his followers to his podcasts, other social media channels and his products. He uses. Linktree for his, which is great, however fairly limited in design.
GaryVee's Linktree Page
The key takeaway is that simplicity is key, and this page is a great illustration of how effective a single link can be.
Compare this to an EZBiolink landing page, that is just as simple, but could show your latest podcast episode, host your links, connections to your social media etc.
Conclusion #2: Create a Distraction-Free Experience
If you have worked to hard to drive a customer to your landing page, why would you want to send them to Spotify or YouTube? Those platforms are designed to capture user's attention for as long as possible by showing them more podcasts or videos of your competitors.


Embed SoundCloud and Spotify Music
Embed your favorite songs or your own podcast and music on your biolink page, where your fans/followers can enjoy them with a single tap.
Conclusion #3: Content Diversification
If you post all of the same content on all social media pages at the same time, it will not give your audience a reason to follow you on all platforms.
Having a landing page from EZBiolinkgives you a unique opportunity to embed TikTok videos, YouTube, Twitch and Vimeo videos.
With TikTok being on the rise, it is essential to showcase your latest content to crate additional social proof. The organic reach on TikTok is the highest among all platforms at the moment. Many users grow very quickly on TikTok, but it is hard to showcase your impressive size on other platforms.
Why not embed a TikTok video on your landing page to let your YouTube and Instagram followers know that you are a large brand?
Below is an example of what platforms you can embed on EZBiolink.


Embed YouTube, TikTok, Twitch Videos & More
Show off your videos right on your biolink page. Keep user experience distraction-free!
Conclusion #4: Multiple Revenue Streams
All successful influencers in our study leveraged multiple sources of income in their social media profiles. Having a convenient landing page that can accommodate all of that was essential.
Reason #1: Direct linking to affiliate offers is not allowed
Reason #2: One link will not allow to display multiple offers
Below is an example of a TikTok/Instagram page that has made roughly $2,700 per month. It does so by leveraging:
– Affiliate offers from Amazon
– Running a Shopify store
– Monetizing YouTube
– Collecting e-mails for retargeting


What does a $2,700/mo Landing Looks Like?
This gaming page leverages almost every possible available faucet on the market to generate revenue.
EZBiolink allowed them to embed every one of the above revenue streams onto one distraction-free landing page.
Conclusion #5: Access to the Landing Page Analytics
Every effective influencer in our case study, took the time to study the audience that visits the landing page. While most of the users don't pay any attention to analytics, it is absolutely essential to grow and scale your presence/business.
When running the Shopify campaign, all successful influencers linked their Facebook Pixel or their Google Analytics to their landing page, in order to track a similar audience via ADs and scale their sales.
The EZBiolink landing pages support both Google Analytics code, as well as a Facebook Pixel integration.
In addition, even if you do not use any of the above, you have access to detailed analytics within your EZBiolink page.


Detailed Analytics
Learn about your visitors.
Get detailed analytics about who your biolink visitors are, how many clicks/impressions did your links get, where they came from, what devices do your visitors use and more.


Facebook Pixel and Google Ads Integration
Integrate your Facebook Pixel or Google Analytics ID to get detailed statistics, track conversions and run retargeting ADs.
Add UTM parameters for link tracking.
Conclusion #6: Final Thoughts
If you had a social media presence on any platform and you did felt like you did not make any income from it, look into starting a landing page to:
– Gain social proof by showing off your other platforms
– Introduce your audience to you other social media platforms
– Show off your YouTube videos, TikTok videos, your Podcast episodes
– Start an e-mail campaign
– Start a Shopify store and use the Facebook pixel to collect data and scale
There are many ways to earn income. This can be automated with a beautiful, affordable landing page, where you you need to worry about is simply posting content and let the traffic convert.
Updated on 4 December, 2023